Crash Bar Engine Guard for HD Touring Road King Street Glide Electra CVO 09-23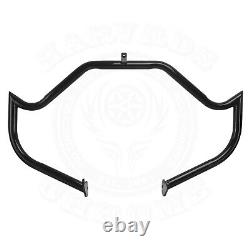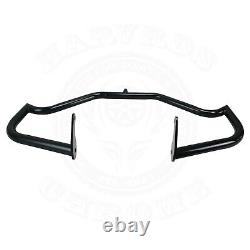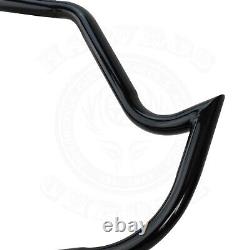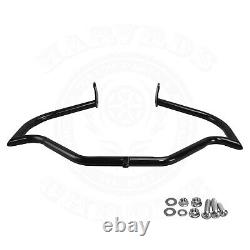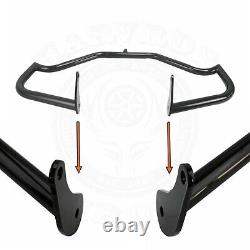 Enhanced Protection: This engine guard is a critical accessory that provides essential protection to you and your bike. It shields the motorcycle's engine from potential damage caused by debris, impacts, and falls, ensuring the longevity and performance of the bike. Stylish Gloss Black Finish: With its sleek gloss black finish, this engine guard adds a touch of sophistication to your Harley Touring. The black color complements the bike's aesthetics, blending seamlessly with its overall design, and elevates the visual appeal of your motorcycle. Easy Installation: Installing the engine guard is a hassle-free process, thanks to its user-friendly design.
The guard comes with all the necessary mounting hardware, making the installation quick and straightforward. Within a short time, you can have your engine guard securely in place and ready to offer reliable protection.
Well-Made and Durable: Crafted with high-quality materials, this engine guard is built to last. Its sturdy construction ensures exceptional durability, enabling it to withstand the rigors of daily riding and adverse weather conditions. You can rely on this well-made guard to provide long-lasting protection for your motorcycle. Compatibility with Harley Touring Models: Specifically designed for Harley Touring models, this engine guard offers a perfect fit.
Its dimensions and shape are tailored to match the unique characteristics of Touring models, ensuring a seamless integration with your bike's frame and overall structure.