MUSTANG 76738 Deluxe Super Touring Seat for 97-07 Road King & Street Glide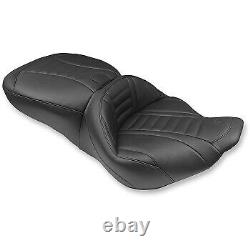 Backrest fully adjustable and removable for easy folding and storage. High-quality expanded vinyl with custom stitch pattern. Seats driver 1 back from stock position.
Front seat bucket drain hole. Will not work with frame-mounted backrest. Road King Classic EFI FLHRC.